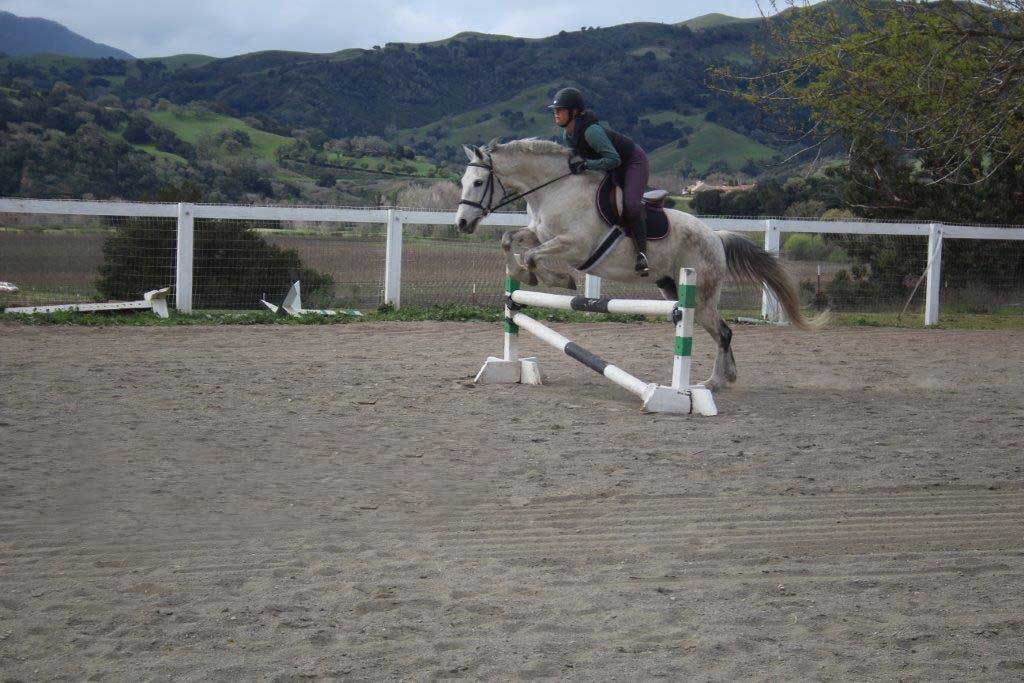 Wilhelm
"Wilhelm"
A purebred Trakehner gelding, has shown in Training Level in 4 star rated shows and has always placed either 1st or 2nd. He has been started over fences and has a natural unforced form. He is sweet and willing to work . He has the athletic ability to be successful in any discipline the rider wants, dressage, jumping or eventing. Like all the horses at High Meadow he was raised in large, irrigated pastures that allowed him to exercise naturally. He is totally sound.
Wiesbaden
Wiesbaden, a purebred Trakehner mare, by Hennessey out of Wonneseele by Saxon. "Vee" is a delight to be around, more like a affectionate puppy than a horse. She is strong yet gentle and anxious to please.
She produces beautiful babies that are correct and love to please. Her sire Hennessey is the well known eventing champion and his drive comes through in her babies. Loves to jump and has excellent movement for
dressage.