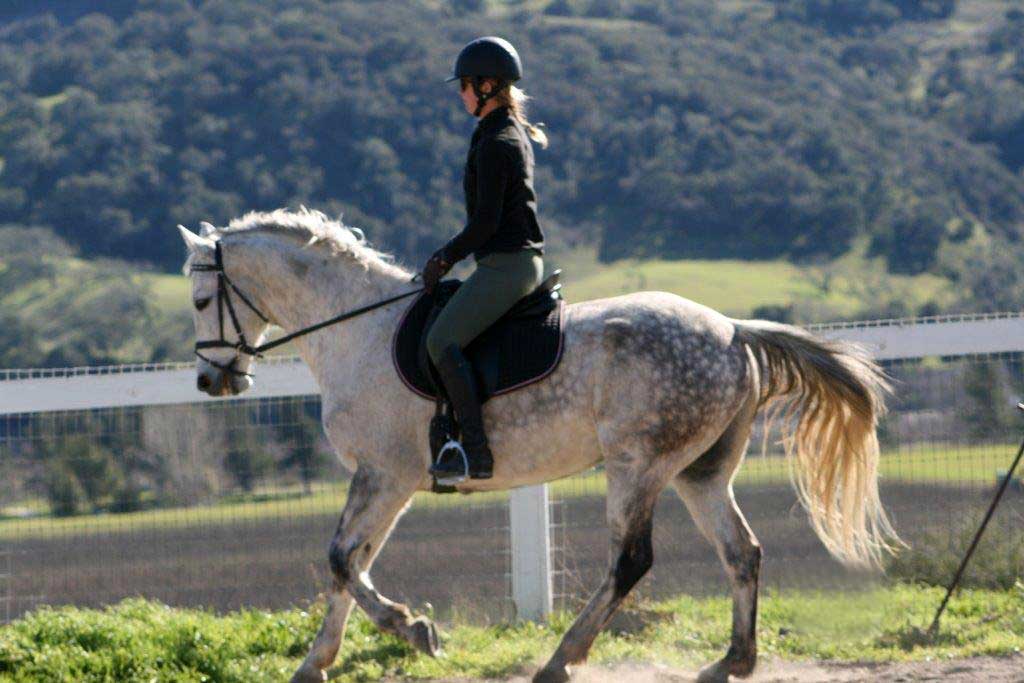 Wilhelm ,a Trakehner gelding, comes from the best of German bloodlines. His sire is Krusader out of Pheffer by Abdullah , gold medal winner in Olympics. His dam is Wiesbaden by Saxon
Wilhelm has placed either 1st or 2nd in every dressage class. He was the champion at training LeveL and has always been a keen competitor at 1st and 2nd Level, collecting 1st place
most times out.
His regal appearance enhance his strong bone,short back. A powerful croup brings his legs well under him for energetic hock action. His legs are straight with good angulation behind. From both his parents he received his excellent movement and temperament. He has received 72's in competition and now is showing 2nd level and schooling 3rd level. His half passes are correct and show his fluid movement.
Wilhelm has broadened his athletic scope with moving into the Hunter/Jumper world. He has taken to the challenge of fences and now thinks they are fun and enjoys the freedom of movement that the fences bring. His dressage training stands him in good stead, especially with flying changes that so many horses find difficult.
Wilhelm is totally sound, has great feet, no need of shoes, and his excellent movement makes him comfortable to sit.
A very fancy horse for the not too tall person.
Wilhelm Photo Gallery
Click and image to view larger