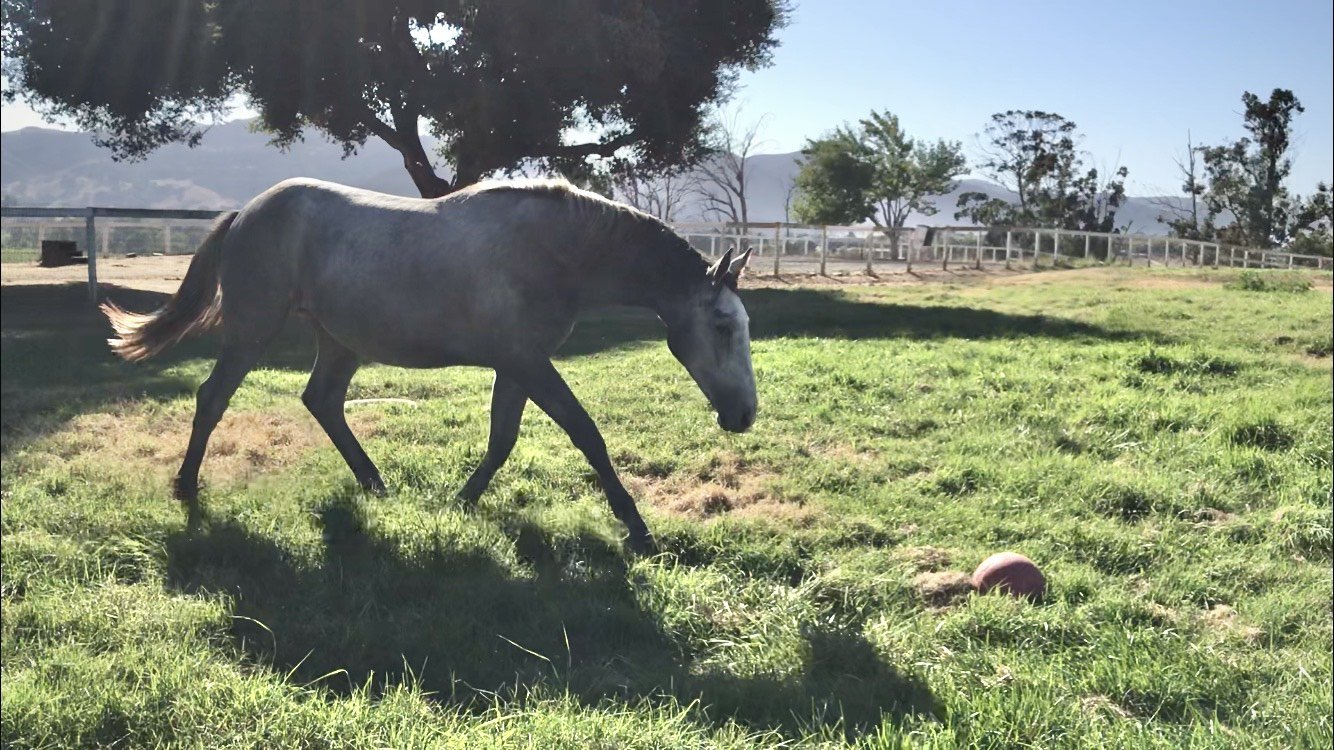 Windbourne (Breezy) was foaled in 2019. She is out of Ms Windfall by Krusader, and is a full sister to Major Windfall. She has been raised on the large pastures here at High Meadow, being allowed to run and play as nature intended.
Like her big brother she has excellent movement, well formed legs and a pleasing personality.
She has been handled since birth and has been ponied regularly as a yearling. She is taken through water, is a running creek at the edge of my ranch, and across fields and vineyards up to the Mission in town. She has been exposed to many things in her short life, so the big outside world won't be a shock to her later on.
Windbourne Photo Gallery
Click and image to view larger